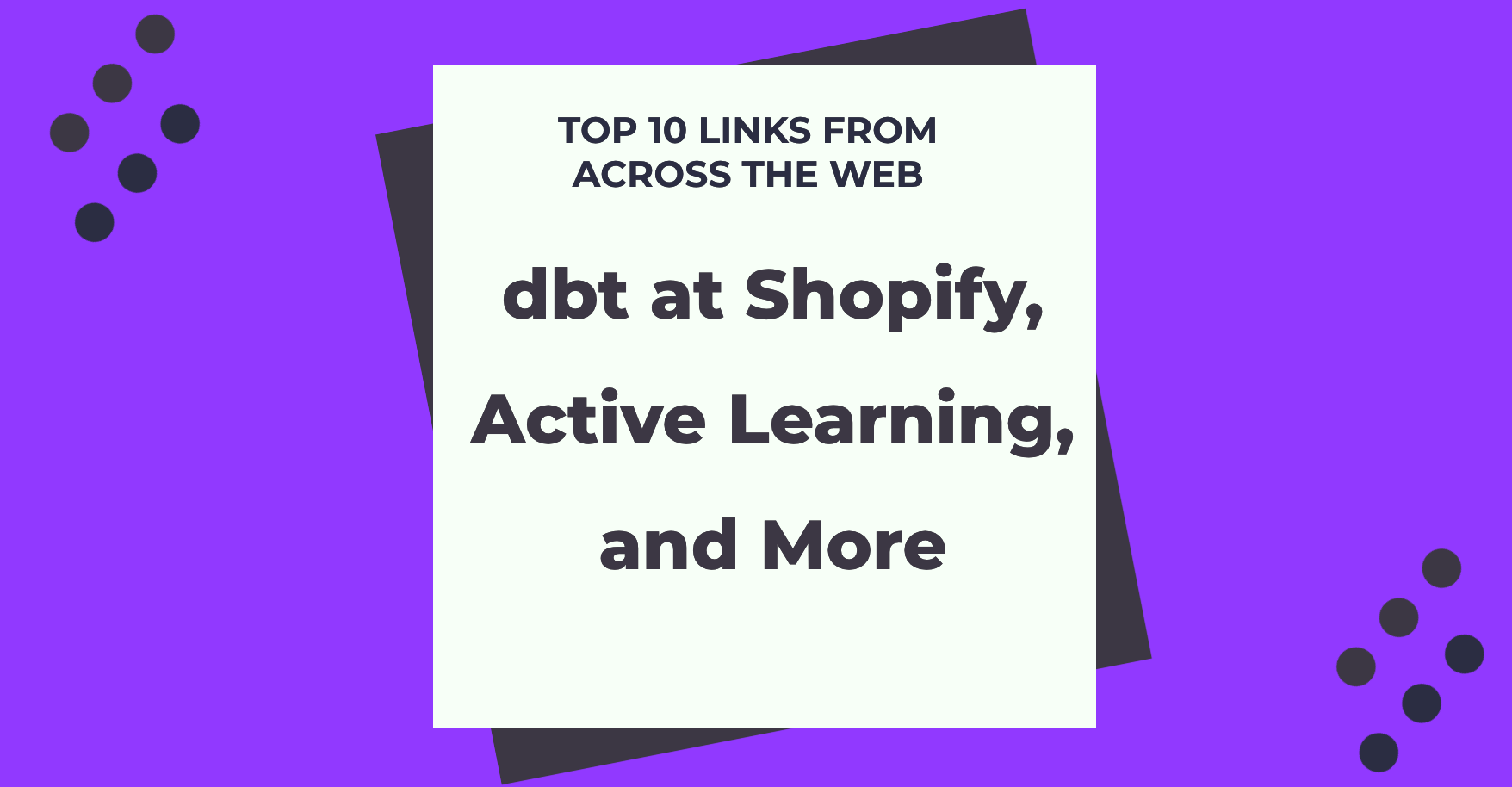 Here's our February 2021 roundup of links from across the web that we picked for you:
1. dbt at Shopify
(Data Engineering Podcast)
The Data Engineering Podcast recently featured a very interesting discussion about dbt at Shopify. Engineering manager Zeeshan Qureshi and senior data engineer Michelle Ark explained how dbt answered Shopify's need for an SQL-based solution that its data scientists could use autonomously. They also mentioned some of the best practices they followed for staging, and cost considerations related to BigQuery. Last but not least, they touched on some extensions they are considering, such as implementing Great Expectations for data quality control.