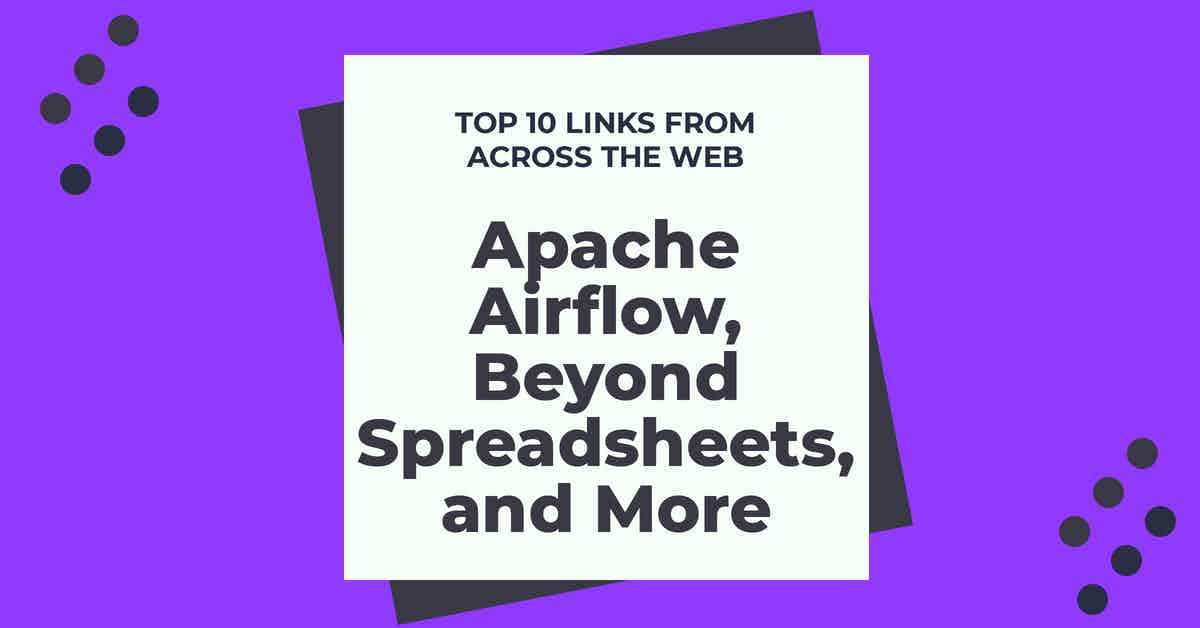 Here's our July 2020 roundup of relevant links for data professionals, from blog posts to podcast episodes:
1. The State of Airflow

Software Engineering Daily recently invited Apache Airflow's creator Maxime Beauchemin and Astronomer engineers Vikram Koka and Ash Berlin-Taylor to discuss the state of Airflow. Listen to the podcast episode or read the transcript to hear their comments on Airflow's use cases, its purpose, the open source ecosystem, and more.