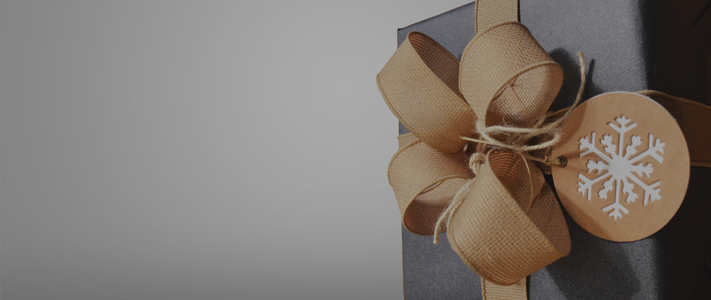 Shopping for geeks can be stressful, especially if you don't know what to get someone. Take a data scientist or engineer for example: do you get him or her gadgets, clothing, or an experiential gift? Should it be practical or fun? How about familiar or unique?
To make finding that perfect gift easier this holiday season, we've compiled a list of fun, funky and functional gifts for the data professionals in your life. So without further ado, here are the top 10 unique gift ideas for your data science and engineering loved ones:
Price: $24.99
Where to Buy: Spreadshirt
Give the gift of humor this year with a classic cut t-shirt from DataShirts that's sure to make any data engineer or scientist laugh. Made from 100% cotton with reinforced double stitching, these t-shirts are just as comfortable as they are clever. And if comfort isn't enough to convince you, at least you can feel good knowing that all proceeds are donated to DataKind (formerly Data Without Borders) - an organization dedicated to matching nonprofits in need of data analysis with freelance and pro bono data scientists.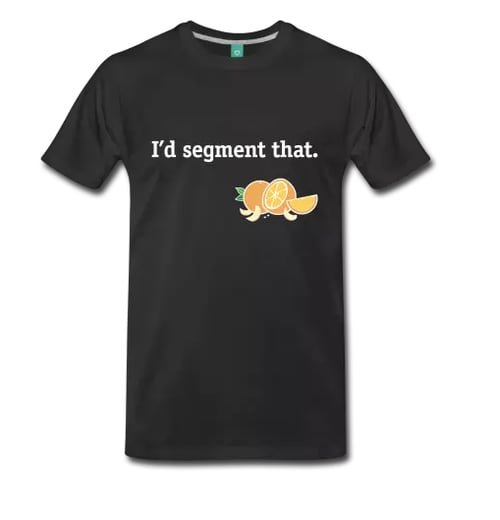 Price: $35.00
Where to Buy: UncommonGoods
Who doesn't love a delicious dessert (read: a piece of pie) around the holidays...especially one that's served on these clever i eight sum pi plates by UncommonGoods. 7" in diameter and made from Ironstone, a durable and vitreous type of pottery, these plates can be used for that scrumptious sweet treat or any dish your heart desires. Plus they're microwave and dishwasher safe, so cleanup is a snap, which is especially helpful for the busy data engineers and scientists in your life. So go ahead and indulge their inner geek (and yours) with this pi plates set for two.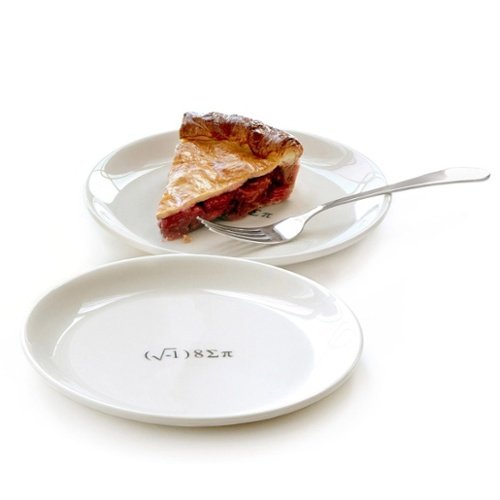 [Note: If the product is out of stock, consider checking out other math-related gift ideas from this merchant.]
Price: $12.99
Where to Buy: CafePress
Speaking of pie, what goes better with a slice of that divine dessert than a nice mug of coffee, milk or tea? How about one that's served in this Correlation Does Not Equal Causation Mug by CafePress? Made from durable ceramic with an easy grip handle, this classic coffee mug is sure to make drinking that favorite pie-pairing beverage a whole lot more fun - especially if you purchase the black color changing variation over traditional white. Pour your favorite hot liquid into the black mug, and watch it reveal its white lettering. Pretty cool, right?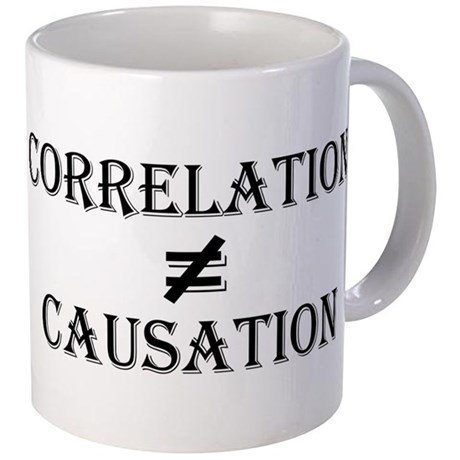 Price: $14.99
Where to Buy: Four Sigmatic
When you're pulling long hours as a data pro, caffeine practically becomes a sixth food group. However, cup after cup can leave you feeling jittery and anxious. So how do you balance getting that perfect pick-me-up without the caffeine overdose? Meet Mushroom Coffee by Four Sigmatic, a 100% Arabica coffee that contains Siberian Chaga mushroom, Lion's Mane mushroom, and wild Rhodiola root, which prevents jitters and caffeine crashes. In addition, these added ingredients provide powerful antioxidants, antiviral and regenerative effects, immune-boosting properties, and even improve brain function; so you can feel good about reaching for a second (or third) cup when you need that extra energy boost.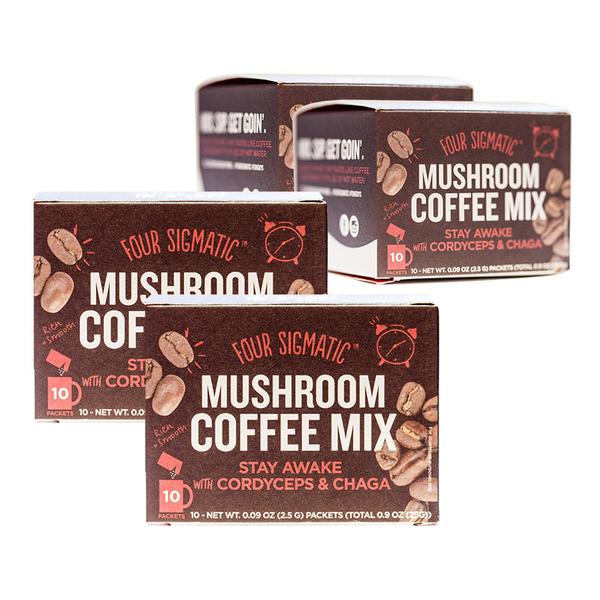 Price: $105.00
Where to Buy: Amazon
I don't know about you, but during work isn't the only time that I like to enjoy a hot cup of coffee. Sometimes I like to kick back on my couch with a good book in hand, sipping on that belly-warming brew. This set of four Edward R. Tufte books on envisioning information, visual display of quantitative information and visual explanations, makes the perfect page-turning present for data professionals who appreciate stunning information displays. From scientific visualizations to empirical observations, this literary collection features high-quality photography, paper, binding, and color reproduction techniques that are sure to captivate any data pro.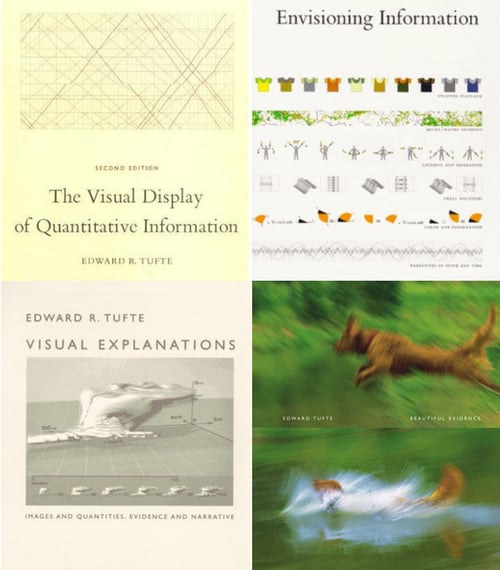 Price: $99.00
Where to Buy: Vessyl
Okay so not everyone's a coffee drinker, or perhaps a data pro you know likes to drink (or should drink) their "eight glasses of water" every day. To stay optimally hydrated this holiday season, check out the Pryme Vessel travel mug by Mark One, which lets you take your beverage on the go, while automatically tracking personal hydration needs based on dynamic factors including age, sleep, weight, height, activity, and biological sex. A durable glass interior and premium tritan exterior, this mug holds up to 16 oz. of fluid and includes a spill-resistant lid, power brick, USB cord, and wire-free charging station. It also features a mobile app that provides personalized insights and notifications to help data pros, friends and family satisfy their thirst this festive time of year.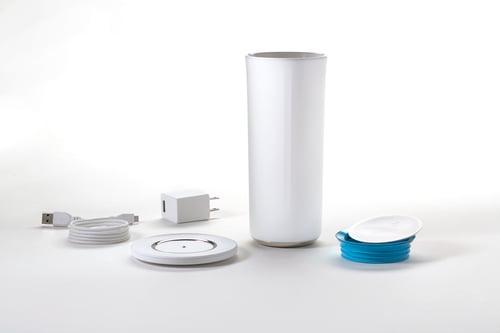 Price: $23.00
Where to Buy: Etsy
Whether you're traveling for business, sitting at your desk all day, or cozying up at home, comfort is key. These handmade Uniform Distribution Plushie by NausicaaDistribution is just as cool as it is comfy as it's made of soft lilac pre-washed flannel, light polyester stuffing, and embroidery floss, for the vertical lines or quantiles. Measuring approximately 7.5" wide and 4.5" tall, this is just one of the many types of distribution plushies available at this Etsy store. Whichever style you choose, I'm sure it'll bring continuous joy to the data pro you gift it to.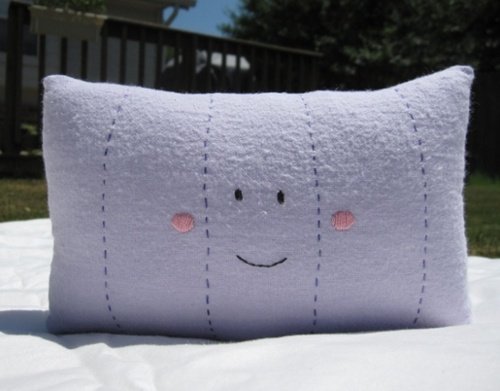 Price: $25.95
Where to Buy: Amazon
Another way to put a smile on the face of your data loved ones is by bringing out their child-like side with games that don't involve a screen. This Non-transitive Grime Dice by Maths Gear which includes a set of ten dice (five colors; two each) and color instructions packed in a small velvet bag. Discovered by Dr. James Grime of Cambridge University, these dice have unique markings that create amazing probabilities where green beats red, red beats yellow, yellow beats blue, and blue beats purple; but since purple beats green, there's no real best. That just blew your mind, didn't it? Even if it didn't, I'm sure your data friends will enjoy inventing their own endless variations this or any time of year.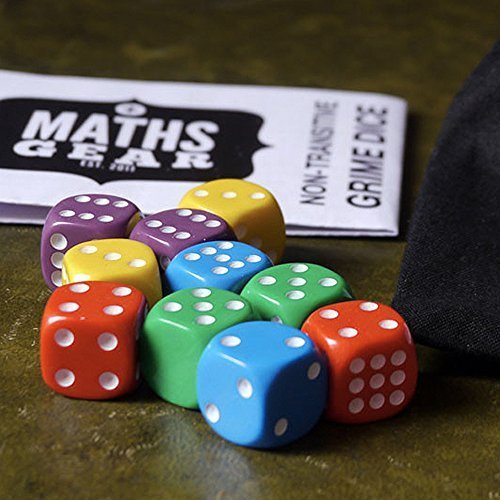 Price: $200.00
Where to Buy: Udemy
Since many data professionals have likely built a computer at one point or another, a more ambitious gift may be on their holiday list instead - like this Advanced Data Science online course taught by Dr. Larry Wai, Chief Data Scientist at Udemy. Comprised of five self-paced sections, this course covers everything from hypercubes to integrity analysis and more. Each section features lectures less than 20 minutes in length, as well as coding exercises and a final exam to help someone master data science, or brush up on already known concepts. Plus, it's a fraction of the cost of an on-site college course, while still providing an immersive experience.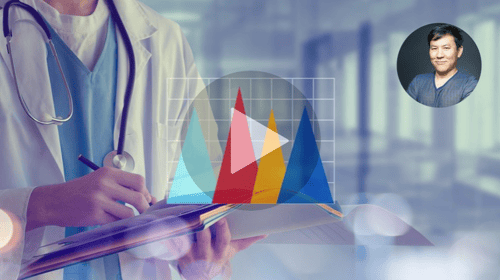 Price: A Great Value for all DS geeks!
Where to Buy: Well if you remove everything after the / you are on the right page :)
If you really want to gift someone a fully immersive data engineering and data science experience, what better way to do that than to send them to a conference full of data pros? The first engineering conference that bridges the gap between data engineers and data scientists, Data Council features speakers and talks from top media, finance, and tech companies. Breakout sessions and separate tracks also provide for a more tailored experience, while catered meals, drinks, and post-conference parties make for a good time.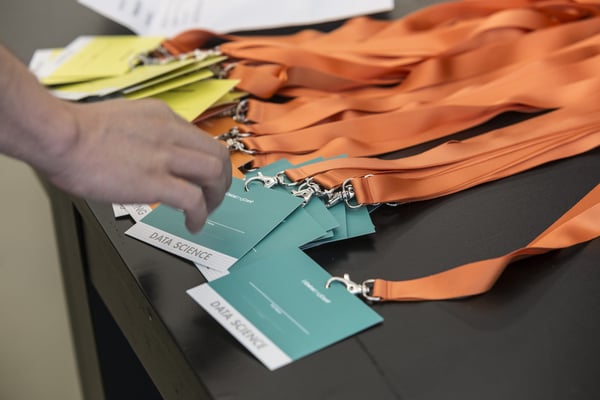 So step out of the box this holiday season, and get your data engineering and science friends, family, and colleagues, one of these unique gifts. Shopping will be a whole lot easier when you don't need to scour the web and stores for that perfect present, and we're sure they'll appreciate you getting them something that is anything but boring.